BOSTON KEYNOTES
Anna Coote
Anna Coote is Principal Fellow at New Economics Foundation (NEF). A leading analyst and advocate in the field of social policy, Anna has written widely on inequalities, welfare reform, gender, sustainable development, democratic dialogue, reduced working hours and the commons. She was commissioner for health with the UK Sustainable Development Commission (2000-9) and was appointed to the London Sustainable Development Commission in 2017.
Emily Kawano
Dr. Emily Kawano is a founder and Board member of the U.S. Solidarity Economy Network and served for 8 years on the Board of RIPESS (the Intercontinental Network for the Social Solidarity Economy). She is the co-director of Wellspring Cooperative, which is developing a network of worker cooperatives in inner city Springfield, MA. She received her Ph.D in economics from the University of Massachusetts, Amherst and served as the director of the Center for Popular Economics, a collective of progressive economists that help activists understand how the economy works (or doesn't). She taught economics at Smith College and worked as the National Economic Justice Representative for the American Friends Service Committee. While working in N. Ireland, she founded a popular economics program with the Irish Congress of Trade Unions, served on the N.I. Social Economy Network Working Group and worked with two Belfast Community Development Agencies to develop and deliver a social economy training program for community groups seeking to start up social enterprises.
Barbara Muraca
Dr. Barbara Muraca studied philosophy in Turin, Italy, and Greifswald, Germany. She is a Professor in the School of History, Philosophy, and Religion at Oregon State University. Her current work focuses on the role of concrete utopias and social experiments for a social ecological transformation. In particular,  the Southern European 'Degrowth' movement and discourse. The main challenge is to imagine an equal, just, and participatory society that does no longer rely on economic growth for its own stabilization. Dr. Muraca's publications also explore society-nature relations and how the understanding of our relation to what we call nature shapes our self-understanding as individuals and as communities.
Aaron Tanaka
Aaron Tanaka is a Boston-based community organizer, philanthropic advisor, and impact investor. As the co-founder and director of the Center for Economic Democracy, Aaron stewards resources to social movement collaboratives that advance alternatives to capitalist economics in the US. CED is best known for its role in incubating the Boston Ujima Project, an emerging national model for the democratization of local finance capital. Prior to CED, Aaron served as the startup manager for the Boston Impact Initiative, the city's first place-based impact investment fund, and was the founding executive director of the Boston Workers Alliance (BWA). A graduate of Harvard College, Aaron is former fellow with Common Future (formerly BALLE), Echoing Green and Tufts Dept. of Urban Planning, and serves on multiple boards including the Neighborhood Funders Group and the New Economy Coalition.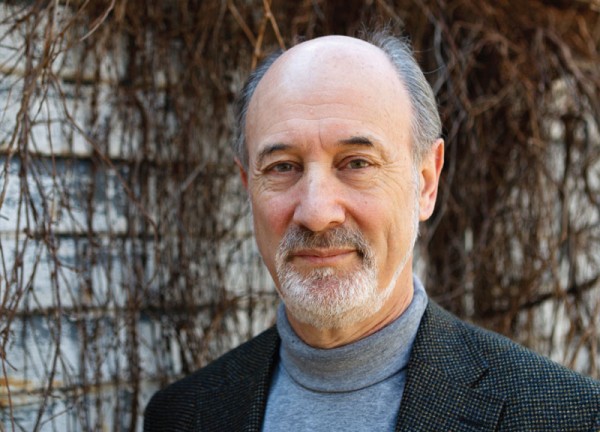 Peter Victor
Dr. Victor is an economist who has worked on environmental issues for over 40 years as a consultant, public servant and academic. He is a Professor in Environmental Studies at York University. By extending input-output analysis, Dr. Victor was the first economist to apply the physical law of the conservation of matter to the empirical analysis of a national economy. His most recent book is Managing without Growth. Slower by Design, not Disaster. (Edward Elgar, 2008). Dr. Victor was the founding president of the Canadian Society of Ecological Economics, and in 2011 was awarded the Canada Council for the Arts Molson Prize in the Social Sciences.